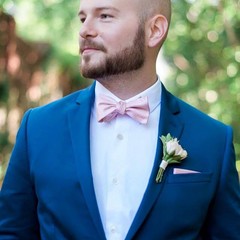 Micah Peterson
Hard Surface Modeler/Designer/Artist
Morganton, NC, United States of America
Summary
I got started with my training back in 2005, when my brother came home from College and introduced me to Adobe's creative software. Before then, i'd developed an spectacular skill and ability in standard graphite (pencil) drawing. Photoshop opened my interests up to digital art, and that interest grew to passion, as I learned Rhino3D, Autodesk's Architectural AutoCAD (in Architectural school), etc.
During an architectural internship in 2012, in Hawaii, I was introduced to the art development team for a feature film that was in pre-production in Kailua-Kona. This was the moment that made the most significant impact on my art focus and interests. As it was then that i transitioned my focus from Architecture, to Art Entertainment media.
I then enrolled at Western Piedmont in North Carolina, and began my formal training for Video Game and Film art. Specializing 3D modeling and design. Throughout that program, I've learned (and become proficient in) Pixologic's Zbrush, Maya, Blender, the Unity game engine, Mudbox, etc.
Skills
Hard Surface Modeling
3D Modeling
Concept Design
Graphic Design
Environment Design
Software proficiency